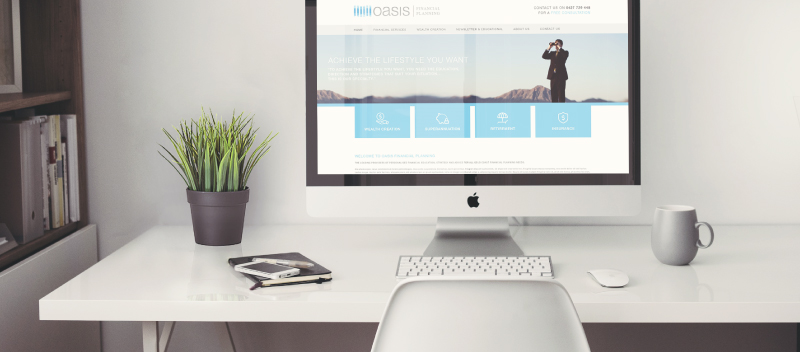 Stephen from Oasis Financial Planning has been a loyal client of ours for many years and we have watched his business grow through each stage of the process.
Oasis Financial Planning offers personalised financial education and advice to their clients. They give advice based on a real understanding of the clients' situation, not commission-based advice that many financial planners out there still operate under.
WHAT DID STEVE NEED FROM A NEW WEBSITE?
Kelly's goal was always to help Steve gain more enquiries online. 'I wanted a website that would convey what we do, who we assist, and how we can assist. Most importantly, we wanted to attract new enquiries and clients.' The initial website created set the foundations for good, organic SEO which helped him climb the ranking ladder in Google. Some years later, we gave the site a fresh look but kept all of the original site structure and links, allowing the SEO to keep working in his favour.
WHAT WAS THE MOST VALUABLE PART OF THE EXPERIENCE?
'The most valuable part of the process is always being able to sit down in the studio with the team to work on design. The team are really friendly and easy to approach. Kelly has been a gem and blessing to my business.'
HOW HAS THE WEBSITE IMPACTED THE BUSINESS?
Even today, you can find Oasis at the top of Google when searching for a gold coast financial planner. This outcome has provided Steve with much more work over time. 'The website has brought lots of enquiries and new clients to our business, and is ranking fantastically in google.'