Gold Coast Graphic Design - Glimmer Beauty - Grafton Beauty & Mobile Service
South Grafton's only qualified beauty, massage and aromatherapist offering both in-house and mobile services in the Clarence Valley.
| | |
| --- | --- |
| Glimmer - Grafton Logo and Business Card Design | Glimmer - Grafton DL FLyer Design |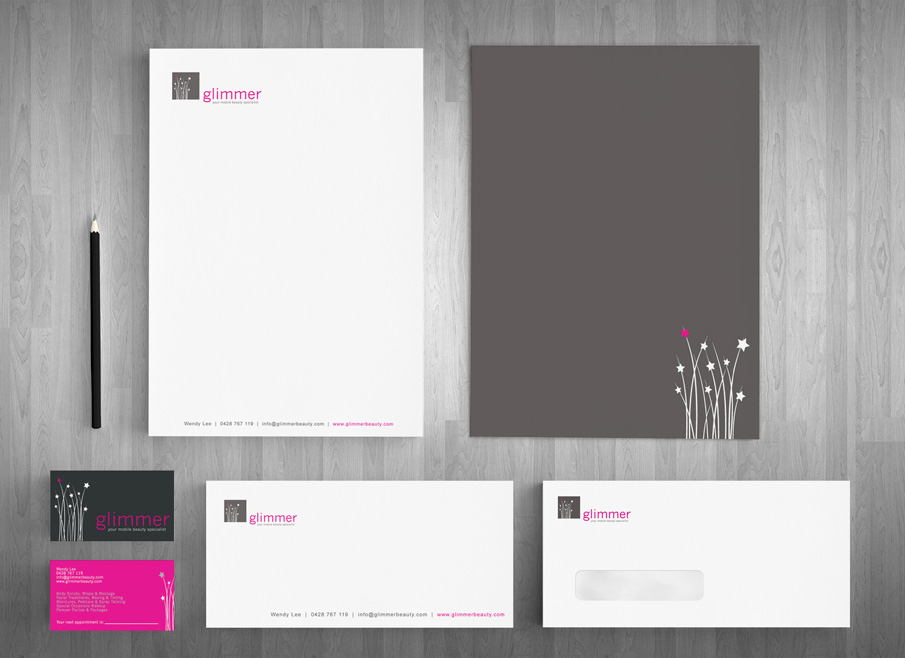 Glimmer - Grafton Letterhead and Stationery Design

Glimmer - Grafton Vehicle Signage Design


Glimmer - Grafton Services Pamphlet Design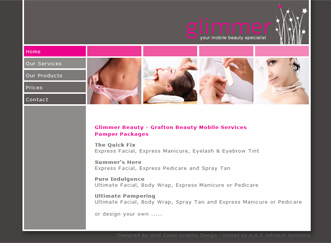 Glimmer Beauty Mobile Service has now been operating successfully in the Grafton area for some time and now provides an in-house service to those who prefer this option.
The philosophy of Glimmer Beauty is to offer a unique service at an affordable price for those with plenty of time to relax, but also for busy people to whom time is of the essence. Our formula is to combine friendly "one-on-one" customer service with particular attention to detail and a sensible time-efficient option to meet people's every day beauty needs.